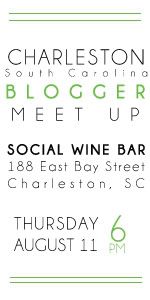 I'm excited about tonight...and I'm a little nervous too, lol.
What if I can't think of anything to say? What if nobody likes me? What if...what if...what if..
And most importantly...
What am I going to wear!?!? Ahh!
I'm hoping I can leave work a little early so I can get home and change, etc. and try to get to Social by 6pm. It's going to be cutting it close...
And is it silly that I might just take a cab so I don't have to worry about parking (
and/or how many glasses of wine I consume
)??
Looking forward to meeting everyone...see you there! :)